tuesday, september 09, 2008
2nd saturday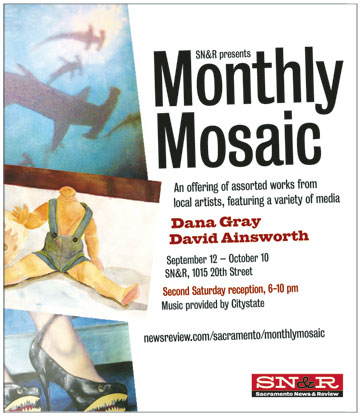 the last time i had a piece of artwork exhibited, i was super young-- 4 years old. my lovely self portrait was featured at the los angeles county museum of art (lacma) in a children's art exchange with the people's republic of china, before it was sent off to china. i recall feeling very upset that nobody asked me for permission; i never got that drawing back.
this time around, i am quite pleased to announce that after hanging numerous shows for other artists, i am finally getting hung-- and i don't have to do the hanging myself. tra la la...
my work will be featured at the monthly mosaic hosted by the sacramento news & review. please buy something; i will not be the least bit upset if i never get any of these watercolors back-- but i might like to visit once in a while.
---
Comments:
No comments
Post a comment